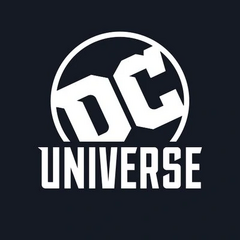 DC Universe was a video-on-demand digital streaming service operated by DC Entertainment and Warner Bros. Digital Networks. It now goes by the name DC Universe Infinite after being relaunched on January 21, 2021, as solely a digital comics subscription service.
History
[
]
DC Universe was announced in April 2017, with the title and service formally announced in May 2018.[1] The service was released on September 15, 2018 to coincide with "Batman Day".[2] It was the home of shows like Harley Quinn and exclusively consisted of DC-related media. Aside from original shows like Harley Quinn, Doom Patrol and Stargirl it hosted its own news program, DC Daily, featured live-action and animated movies and TV shows, a huge library of digital comics, and exclusive access to a members-only shop for users paying for the service. However, their online Encyclopedia offering information about characters across all universes, the Community boards, DC Daily and its news section, offering news from across DC Comics was available to anyone visiting the site.
Beginning in April 2019, DC Universe began gradually expanding to include access to the entire DC comic book library, the exception being comics less than a year old.[3]
On September 18, 2020, when season 3 of Harley Quinn was announced it was revealed it would premiere on HBO Max[4] instead of DC Universe as the service would "transform" as of January 21, 2021 into "DC Universe Infinite", a comics-only service, and that the DC Universe original video series, including shows like Harley Quinn would migrate to HBO Max.[5]
References
[
]